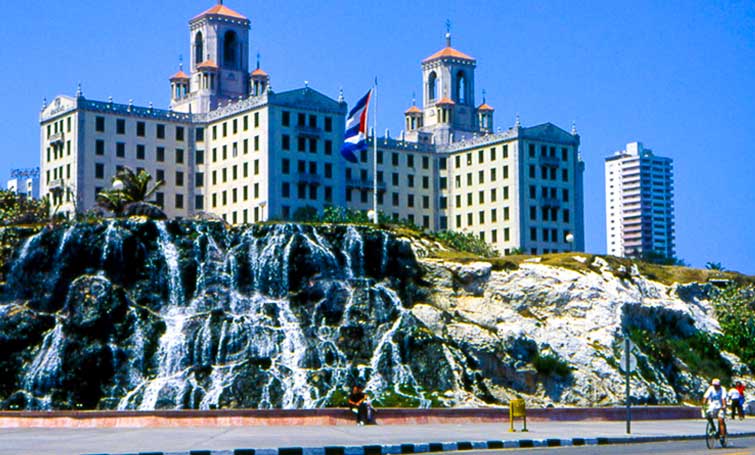 The flow of news about possible sonic attacks in Cuba is non-stop. There are diametrically conflicting points of view.
One side claims that there are mysterious, sonic devices that have caused injury to US Officials in Cuba and perhaps to some private US citizens.
The other side claims that no such sonic device is scientifically possible and that there are no verified instances of private US citizens who have been injured.
Between September 1, 2016 and August 31, 2017 ETA made arrangements in Cuba for 5,589 travelers for People-To-People programs, Friendship Tournaments and Academic Exchanges.  Based on our first hand knowledge, including reports from Group Leaders, members of our staff and the participants themselves, we can definitely report that not one of these travelers experienced any kind of mysterious symptoms while traveling in Cuba.
These travelers enjoyed hospitality at the landmark Hotel Nacional in Havana.  Hotel Nacional is not just the most historic hotel in the western hemisphere, but it is a place where reliable friends and colleagues work everyday to make sure that their guests are well looked after, happy and above all safe.  We are in constant communication with senior management at Hotel Nacional and they reassure us that there have been no mysterious incidents that they are aware of in their hotel and that every precaution is taken to ensure the safety of their guests.
To us, Cuba is more than a country that appears in the news or in a report.  It is a place that has welcomed ETA's travelers openly and warmly for nearly two decades.
Based on our first hand knowledge we believe that travel to Cuba is safe.  More than that, we believe that purposeful travel to Cuba is enabling a level of friendship and understanding that ultimately will be of great benefit to the citizens of both countries.